Lukas Kristo
Artist Portfolio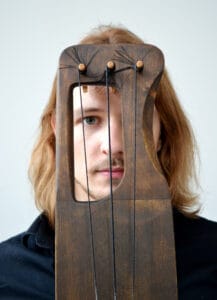 Ethnofuturism, Ritual and Experimentations
In recent years I have been experimenting with new instrumentations, in particular developing my Electro-Harmonium. With it I'm able to create vast sonic worlds rooted in acoustic sounds. I have been focusing on using ethnofuturist theory to bring ancient Finnic music to modern audiences and experimenting with ritualistic techniques to create holistic performances.

In 2022 I graduated as Master of Music from Helsinki University of the Arts Sibelius Academy. In my Master's concert I performed a holistic concept called "Konehenki" (Eng: Machine Spirit). The space was dimply lit with a flickering light in the middle and the entrance veiled to create a tunnel. The 60 minutes of seamless music created a trance-inducing journey through the use of repetitive rhythms and melodies, varying tempi and quality of sounds.
I delve deep into long form minimalist improvisations and ambient soundscpapes with my solo-harmonium project Lukas Kristo: Harmonistics.
Projects/Collaborations and Discography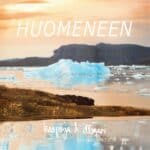 haapoja & illmari kollektiivi:
Linnut palaa (2015)
Uusi maailma (2017)
Huomeneen (2022)
Siba Folk Big Band: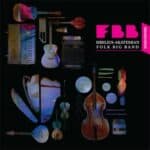 FBB (2014)
Katrilli toisesta elämästä / Quadrille from another life (2019)
Paradise Oskar (Axel Ehnström)
Soinua (Mari Sainio & Marja Vehkanen)
Vilma Jää
Hugh Sheehan
Olli Sippola Experiment
Fanni Laurella ja Uhrilehto
Awards
Konsta Jylhä Competition, 3rd place with the group Sumu (2018)
Perinnearkku composition competition, 3rd place (2016)
Emma award for Ethno album of the year 2014 for the album FBB (with the Sibelius Academy Folk Big Band) (2015)
Music x Dance
Trained in folk music, I have performed on stage with dance troupes such as Tahdittomat and have composed commissioned music for dance performances.
Art for a cause
I believes art can be a tool for dealing with and fighting the ecological crisis and other challenges of our times. This not only shows in my work but I also support demonstrations as an activist musician.
Here other activists and I (playing a blue guitar) in an Extinction Rebellion demonstration in 2021: https://www.youtube.com/watch?v=hUguI_NbuzA&t=1341s
Field recordings and stylistic explorations
In finding ways to create altered states through music and to keep Finnic traditions alive, I'm inspired by music and musical practices from all over the world (while keeping in mind one's privileges). I believe in being informed of other traditions to be able to know one's own better. In 2015 I conducted field recordings of traditional songs of the Maijuna people and Ikaro music of curanderos in Peru.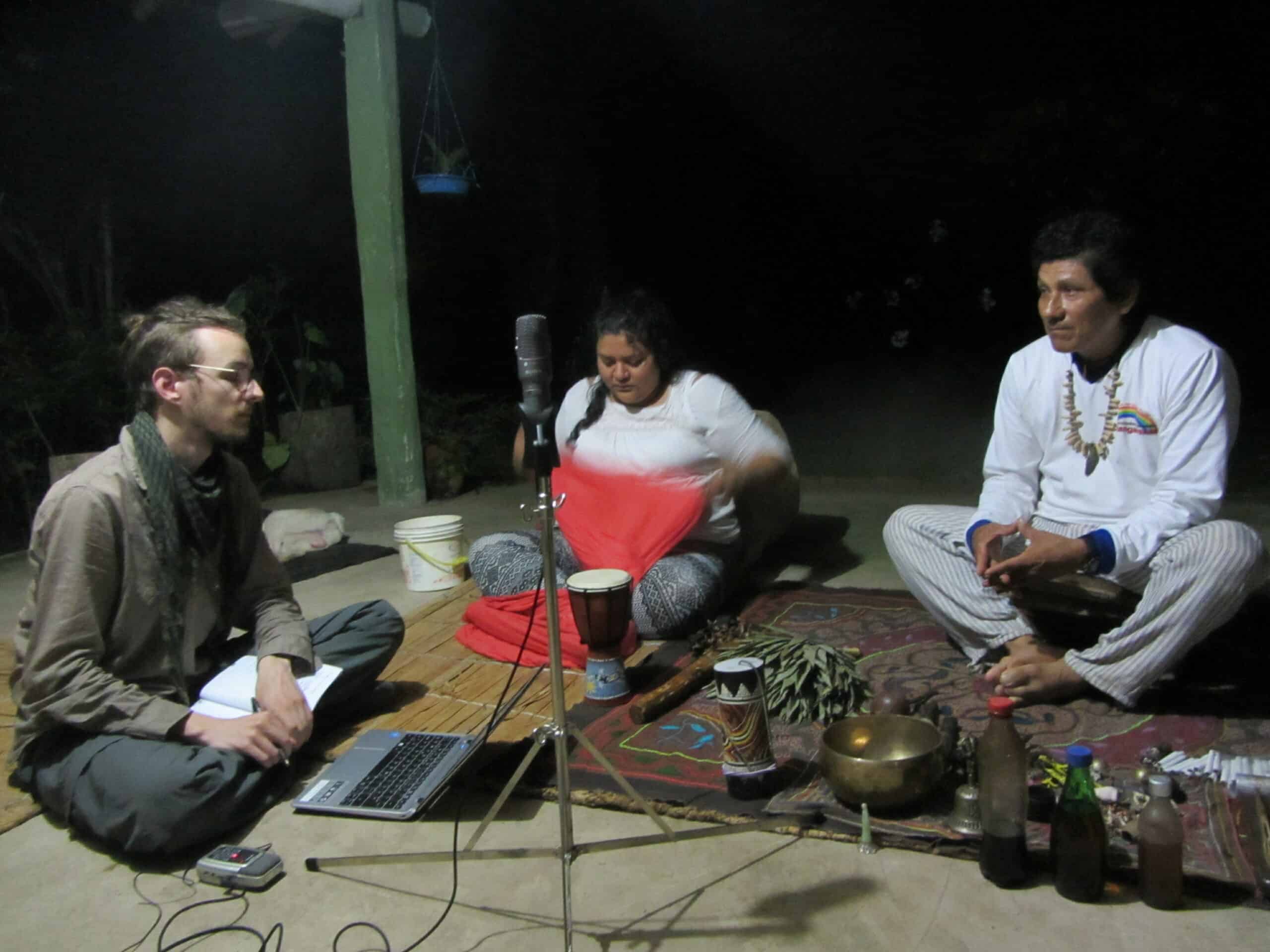 During my exchange year at Tokyo College of Music I not only performed on Jouhikko (Finnish bowed lyre) but also composed the world's first piece for Jouhikko and Gamelan orchestra. The composition "Taian tantsihin ruveta" combines a melody in the style of archaic Finnish-Karelian Jouhikko and Runosong music (plus traditional lyrics) with Javanese Gamelan instruments and composition techniques.